Road Side Car Recovery And Car Towing Throughout UAE
We are well designed to help you instantly once you come across a stressful situation like an unexpected emergency breakdown or vehicle darkening. Our team provides you with all the information and assists you with an emergency situation.
Road assistant
Towing services
Battery installation
Collision recovery
CAR RECOVERY SERVICE IN DUBAI
Are you wondering which is the best car recovery service near me is? With one tap of a button, our near car company service is will be on its way to help you. Dubai has the harshest climate in the Middle East. Dubai has the international business hub, and the city also has some of the biggest numbers of car owners in the gulf countries. We used these cars for everyday basis commerce, luxury, and personal conveyance and sports activities.  We provide you with reliable roadside assistance and cheap towing services. We have a very fleet being 3.5-ton towing trucks to eighteen-ton low bed and flatbed trailers. We have experts and dedicated workers who are well trained in transportation and this entire machine.
Our dedicated car recovery team will arrive with the best recovery vehicle Dubai has armed with all the tools required for whatever car breakdown service you need. It is a quick flat tire replacement, a battery fix or cow-towing service, we will be there within 40 minutes to get started. 
The special emergency situation for your own car and vehicle stuck in the desert. While you are appreciating a desert safari or camping in town with your car stuck we could help you. 
Low-cost assistance service ensured!
We offer you
Affordable tow service
24/7 emergency service available
State of art towing truck
Experienced towing services
24/7 CAR RECOVERY SERVICES:
We understand that car breakdowns are unavoidable; no matter how well maintained your vehicle is. Overheating, AC-related issues, battery malfunction, flat tire and getting stuck in the rock and sand tunes is quite common in the UAE landscape. We are an expert roadside assistance service provider born out of the need for a reliable, economical and fastest recovery in Dubai.
We can be wherever you need us with great towing service and equipment operated by professionals. So if your car has a problem and you want us to take your vehicle from one place to another one.
Just call us NOW!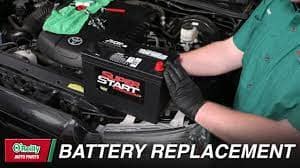 BATTERY INSTALLATION
Recovery near me services in Dubai supply complete battery life and unlock product service if you require a boost or your battery is a substitute call us now. We will send a specialist motorist outside to aid you so that you may return to doing exactly what you are doing. We are a passionate group of highly skilled professionals and are well designed to give you a hand at the finest possible method. Thus no need to be panicked in the event that you happen across this type of circumstance; we make you drive smoothly by giving you battery life boost products and services.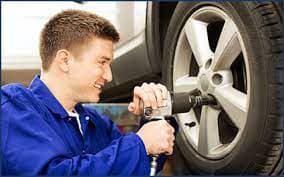 TIRE INSTALLATION
If you have got any vehicle's tire flat or punctured, a hole in the sidewall or any other emergency related to a tire change our professional mechanics will come to you and make your tire fix so that you can continue your journey with fun and ease. Blowing a tire in the middle of the road is very scary and furious but we understand all your vehicle's problems and sort them out as soon as possible. We have advanced equipment of advanced technology for changing and replacing the tire of all automobiles. We always have spare tires to install in your vehicle to keep you going on the road.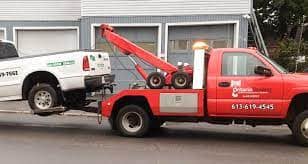 COLLISION RECOVERY
Road accidents are common occurrences. Even if you follow all the rules and drive in the lane, the other driver might be irresponsible leading to an altercation. The more the number of vehicles increases the more the chances of road accidents. After an accident takes place, to avoid further risk of collisions, Recovery near me provides you with an emergency car recovery service in Dubai. Our team is professional and dedicated to solving the problem you are facing.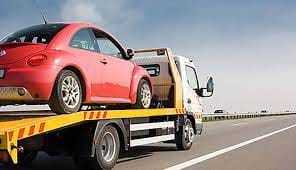 When you have car trouble, you need a professional to step in and take care of everything. We are happy to take the problem off your hands. Recovery near car Dubai service provides professional, accurate and reliable towing service and roadside assistance in Dubai. We collect damaged, broken down, non-runner and crashes cars all over Dubai. Our team of professional car towing expert is skilled in ensuring that your car is towed safely and securely. When you have car trouble, you need a professional to step in and take care of everything.
Here are the top reasons why you should consider calling us for car recovery services:
Affordable Services:We offer top-quality services at the most competitive rates. 
Round-the-Clock:Day or night, evening or morning ― we do not get tired of serving our customers. 
Quick Response:We have the best response rate and the quickest turnover time. Rescuing you from the toughest situations 
Reliable & Fast:Our staff members are always on their toes to serve you and provide you with the best solutions. 
We offer 24/7 car recovery. We serve all of Dubai with Flat Tire, Fuel, Battery, Breakdown and Towing Services.
Open 24 hours!
We are fast, friendly, and reliable, which you already know. we serve you the best service roadside assistance in Dubai, is because emergency situations strike any time of the day or night and can be a major bump to sabotage your plans for the day or night.
 If your vehicle is stuck in the desert recovery near me service provides you with onsite help. Our teams spot your location and deliver the services immediately.
Near the car, services are the most reliable backup and disaster recovery solution for all types of vehicles. Our team is well-trained and dedicated to their services. Our goal is to give you the solution to your problem with your vehicle.