24/7 CAR RECOVERY SERVICES IN UAE
The team of car recovery Dubai is committed to providing speedy, professional, friendly and high-quality car care service to you, our customers and clients.
To Be Towed..?
Don't need to worry about towing,
Car recovery is just a phone call away.

BATTERY INSTALLATION AND RECHARGING
A car battery can shut down all of the sudden, and renders you and your car helpless. To get you out of any problem our professional team have fully equipped spare batteries.  Sometimes, connecting the battery with another car is not safe for the car. So calling the recovery service and starting the battery with a jump start box will be safer. We revive your battery with jumper boxes and cables and save your car battery health.  For the best performance and longevity of a vehicle, an efficient battery is very essential. While performing battery installation service, our technician will properly dispose of the old battery, test the terminal cables, and remove any corrosion from the terminal, before running a full battery and electric system charge. Our priority is to satisfy our clients.
Car recovery services in Dubai are very common but Near car services provide you with the in-time, affordable and up-to-mark services. We also offer a warranty on all of our services and repair. Lastly, we use only the best product and quality services.
                                 Contact us TODAY!

If you don't have a spare tire, what will you do?
The most annoying part about bad tier or puncture is it is often at the most possible time and place. For example, you have left for an important meeting, or to drop off kids at school or you heading off to work. Do not do the grunt work of tire replacement or ruin your clothes.  Call for a helper from recovery service where you are on the roadside or remote place with no repair garage. Near car recovery service Dubai offers you excellent flat tire or puncture tire service whether you need tire replacement or any other service. We offer you the best service anytime or in any situation you are in. After that, you can continue your journey with the knowledge that your tire or wheel has been professionally repaired or replaced.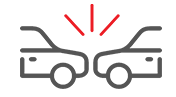 We want to reduce the stress you are experiencing as a result of having a collision and make it easy as possible for you to have peace of mind and get back to your life. Our team is highly experienced and skilled with the best towing service specialist will be at your place as soon as possible. Our car recovery service in Dubai is available 24 hours a day and seven days a week.

Is your vehicle stuck in the middle of the road?
Near car recovery service in Dubai is the most trustful company. We have helped millions of drivers recover after crashes. We collect damaged, broken down, non-runner and crashes from all over Dubai. We always sent fully trained and highly experienced and completely insured vehicle recovery professionals to assist. It will take around 10-20 minutes for them to load your vehicle. Our objective is the whole satisfaction. We understand the importance of timely service we will do everything in our power to get your vehicle to its destination safely and on time. Our car towing Dubai price is incredibly low. Get in touch with available budget-friendly services.
We have the best team of recovery services in Dubai.
Our fleet of towing vehicles, latest equipment and well-trained professionals give
the simplest kind of service required by your vehicle at any given time and place.
Our skilled and professional workers have the knowledge to handle the vehicle easily.
We offer services for every kind of personal similarly to a commercial vehicle.

We are ready 24 hours to help you. You can rely on us to provide you with safe and reliable service. We have a dispatcher on call twenty-four hours a day, seven days a week and 365 days a year to serve you.

For vehicle moments without complication and long wait or expensive fees, choose Near car recovery service. We cannot let you stranded in the middle of the desert, or on the road under the scorching heat. To ensure that no matter what kind of road assistance you need, we can reach you quickly and round the clock.  You will be amazed by our team's speed arrival and recovery service in Dubai.
Near car recovery service Dubai provides you with site assistance to any type of vehicle. Any breakdown or missing experience while driving can resolve in a minute just call us.  Our van service near the client's location will spot the location and deliver the service immediately. Our mission is to get you back on the road as quickly as possible, and back to your life.
On-site towing service in Dubai is also available if you are stuck in the desert.

We are a team of dedicated professionals committed to providing round-the-clock emergency roadside services to help every vehicle on the road. We are offering the best towing and car recovery service in Dubai, battery installation and recharging, tire installation, collision recovery and towing service. With years of experience, we work hard to satisfy our clients. We are equipped with best-in-class equipment, powerful tow trucks and expert workers to make your life easy and safe.